*****ATTENTION*****
Village Office Hours are CHANGED to 9 a.m. to 3 p.m.
Please Call the Clerk's Office for an Appointment
outside these hours at 716-652-6000.
During the State of Emergency ALL Peddler and Solicitor Permits have been suspended. New applications will not be processed until the State of Emergency has ended. Please contact the Clerk's office for further details. 716.652.6000

Water Bills were mailed on Friday, March 20th.
During this time, the Village is asking residents to please send payments via mail with a check. Payments can also be made online with a credit card or dropped off any time and placed in the lock box in the door to our office.
Any further questions please call us at 652-6000.
Open for Business in the Village: Retail, Academic
& Those Offering Take-Out and Delivery Food
To have a business added
to this listing, contact the Village
The Overnight Parking Ban is currently lifted,
until further notice, and will be re-evaluated if
further winter weather events are predicted.
This provides the maximum flexibility for parking
for households with home-bound family members.


Coronavirus Info & Resources
From Erie County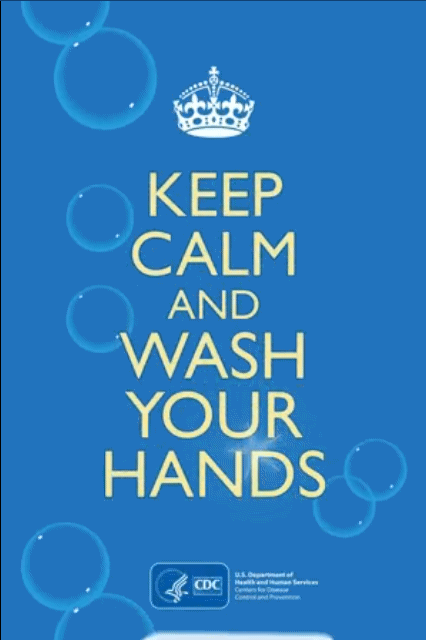 New! (3/27) - Oakwood Project Update
Oakwood Project Update 3/20
Oakwood Project Update 3/13

Effective March 1st, Non-Compostable Straws
and Stir Sticks are Prohibited in Food Establishments
Village Environmental Stewardship Law
Memo to Businesses About the Law
PLEASE! Travel only when necessary on Oakwood Avenue
Oakwood Avenue is Open Only to Local Traffic!
Construction crews work more safely and efficiently with the lowest traffic volume possible!
Travel is restricted on Oakwood to persons
who live there or are patrons of local businesses.
All others should use
alternate routes and posted detours.
Oakwood Project Coordinator Tim Stroth
716-475-2122
OakwoodProject@East-Aurora.ny.us
Call Tim for All Matters Related to the Oakwood Project
East Aurora Village Zoning Ordinance
Learn To Minimize Watershed Impact
By Proper Yard Waste Management
Trash Collection Information

Modern Disposal Services began collecting garbage
and recycling in the Village on June 1st. Pickup days and
maximum quantities allowed for collection remain the same.
See the detailed brochure for more information.
The exact time schedule for pickups may vary slightly from
the previous contractor and can also vary from week to week.
Keep in mind:


Drivers begin their route as early as 7 a.m.
Delays may occur due to route reassignment, driver call-ins, truck maintenance, traffic and/or weather.
Delays can impact collection times resulting in being earlier than expected or much later.
Trucks can become fully loaded in the middle of a route or street, requiring the driver to leave the route and empty the truck before returning to complete the route.
A new option is that residents may purchase totes from the Modern company. Trash left for collection in non-tote containers (i.e., a 32-gallon trash can) will continue to be collected, following the standard limits.
The Village will continue to sell tags for added bags of trash over the limit, available at the Village Hall for $5 each.
Watch the WVIB Behind the Scenes report featuring the Modern recycling operation.
Also, read an informative article from the New York State Conference Of Mayors (NYCOM) on changes in the recycling market, with insights
on why fewer kinds of recyclables are accepted than in past years.

East Aurora Featured In Tourism Video


Joint Municipal Center Under Construction

Construction continues on the new Joint Municipal Center, office space being constructed by the Town of Aurora that will house both Town and Village of East Aurora government offices. An old fire hall building on Oakwood Avenue is being converted, adjacent to the existing Senior Center.
View or download meeting calendars:
Village Board Meeting Calendar
Planning Commission Meeting Calendar
Zoning Board of Appeals Meeting Calendar
Historic Preservation Commission Meeting Calendar


Meetings subject to change and will be posted here to the extent practicable.
You can download or view a copy of the 2019-20
East Aurora 

Village Budget from our Government Page.
The Village of East Aurora affirms its commitment to provide
an environment free from sex-based discrimination and sexual harassment. The Village's full policy can be found here.https://logicsolbp.com/villageofeastaurora/Login.aspxhttps://logicsolbp.com/villageofeastaurora/Login.aspx
Welcome
Founded in 1804, and incorporated 1874, the Village of East Aurora's rich history remains an integral part of its present-day character.
Located just 25 miles from downtown Buffalo and 45 minutes from Niagara Falls, East Aurora has been home to notable individuals, including U.S. President Millard Fillmore and Elbert Hubbard. It is also known as the birthplace of the Roycroft Arts & Crafts movement and is home to international companies, such as Fisher-Price Toys.
Agendas
& Minutes